People Analytics


What is People Analytics?

People Analytics also is known as Talent Analytics or Human Resource (HR) Analytics, is a data-driven management strategy. The ultimate goal of the human resource department is to align the employees' efforts and outcomes to the overall business goal. Due to globalization, and the rapid technological changes, companies need precise and efficient HR decision making strategies to power up their businesses. People Analytics is a strategic workforce planning, which mines personal and professional raw data created from e-mail exchanges, chats, and file transfers.
It recruits analytical models and charts as its main tools in human resource management. People Analytics' reports support businesses to get a better insight over their progress and taking efficient steps toward improving workforce performance.
What makes companies great places to work and help them produce better business results is their people and their productivity. This course is based on the trends and real market needs of the organizations and train you to create an integrated data-driven strategy for people-centric decisions.


What you will achieve after this course?

During this course, participants will find an introduction to the Data, Metrics, and Analysis on the basis of People Analytics. They will be able to make important data- driven people decisions by using data analysis methods rather than old reports and references.
This course will also help them gaining new insight into the current data at their organization, creating the best model based on that data and applying the model to predict the engagement and attrition rate of employees. So if you want to facilitate your career path to be a people Analytic expert this course is perfectly design for you.

The unique Features of this course:

✔ 10 Hours of Live Instructor-Led Training
✔ Learn By Doing Projects
✔ Industry experienced Instructor
✔ Guest Speaker Sessions
✔ ComeMit Certificate
✔ Multi language Training and Support


Made with ❤️ in German
What you will learn:

People Analytics
(No Prerequisites)

You will learn:
✔ People Analytics definition and concepts
✔ Trending People Analytics approaches in European companies, Real examples and use cases
✔ Making business cases for People Analytics projects
✔ Defining your goals for People analytic projects
✔ Understanding what kind of data should be gathered
✔ Segmentation and required segments
✔ How to find meaningful insights from your data
✔ Analyzing employees attrition and commitment
✔ How to define HR priorities
✔ Evaluating your ideas with surveys
✔ Defining key features in your survey results
✔ Modeling your data with Regression analysis
✔ How to predict your HR functions


And then…

✔ You can fill-up your resume with professional use cases in People Analytics
✔ You can start new career in Data-driven HR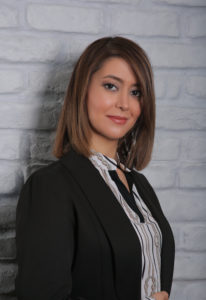 Fatemeh Amiri
People Analytics Expert and Computer Scientist
Fatemeh is an expert in connecting HR processes to business results through qualitative and quantitative methods. She has studied Media Informatics at RWTH Aachen university.
Fatemeh is the CEO of ComeMit, a German-based Startup which works mainly in HRTech, People Analytics and Employee Experience strategies with AI solutions.
She also teaches at IUBH University of Germany and is an international speaker in different Tech seminars and events.
Weekly Full Course
(English)
✔10 hours of Live Instructor-Led Training
(Weekly 1 session, 2 hours)

✔10 Hours of Continual Learning Support

Start from Tuesday 27.04.2021
17:30- 19-30 (CET)


price: 490 Euro

Weekly Full Course
(Persian)
✔10 hours Live Instructor-Led Training
(Weekly 1 session, 2 hours)

✔10 Hours of Continual Learning Support

Start from Monday 26.04.2021
17:30- 19-30 (CET)

Price: 470 Euro