Personal Branding: Separate Yourself From The Crowd

Your personal brand is the unique identity that can package you in the best possible way with all your skills, capabilities, and talents.

It is not a fancy word, it really exists and helps thousands of people improve their career success.

The good news is that it is completely within your control and can be fully shaped and crafted according to your principles. And the bad news is that many people underestimate the effect of creating their personal brand on their success, which I also did for several years before founding my startup in Germany.

But it is a true story! If you want to improve your career or make progress as an entrepreneur, you must learn the concept of defining, designing, and delivering your personal brand.

What you will learn?

In today's market, you should build something unique to you that attracts the opportunities you want.
In this workshop, I will transfer all my experiences, learning, and training to make your personal brand authentic and memorable and create those chances you've always expected to have.


Why makes this workshop series unique?






The unique Features of this course:

✔ 3 Hours of Live interactive workshops
✔ With real examples and practical knowledge
✔ Industry experienced Instructor
✔ Multi language Training and Support


Made with ❤️ in Germany



Workshop topics:

What we will discuss
(No Prerequisites)

✔ What is Personal Brand and why it matters for your success?


✔ Which kind of brand should you define for yourself?

✔ My Personal Branding story : Real Life Case Studies of my Personal Branding Successes and Failures

✔ How to Build Your Personal Brand in 5 Steps

✔ How to use Linkedin to empower your Brand

✔ How To Brand Your Professional Image to attract opportunities


✔ Best methods of Branding Your Online Presence


✔ Your Brand Story : How To Differentiate Your Personal story from others


✔ How to Network to Boost Your Brand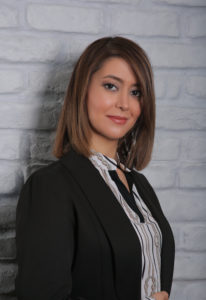 Fatemeh Amiri
Founder and CEO at ComeMit
Fatemeh is the CEO of ComeMit, a German-based Startup which works mainly in HRTech, People Analytics and Employee Experience strategies with AI solutions.
Fatemeh has studied Media Informatics at RWTH Aachen university and has a solid background of founding startups in Germany for more than 3 years.

She also teaches IT and Enterprise Management at IUBH University of Germany and is an international speaker in different Startup and Tech seminars and events.
Workshop
(Fully Booked)
✔ 2 hours of Live Interactive Workshop

✔ 1 Hour of live discussion and Q&A



Friday 09.04.2021
16-20pm (CET)

Fully Booked
Workshop
(Fully Booked)
✔ 2 hours of Live Interactive Workshop

✔ 1 Hour of live discussion and Q&A



Friday 16.04.2021
16-20pm (CET)

Fully Booked
Workshop
(Fully Booked)
✔ 2 hours of Live Interactive Workshop

✔ 1 Hour of live discussion and Q&A



Sunday 11.04.2021
10-14pm (CET)

Fully Booked